Enjoy Green Tea

Green tea offers a lot to enjoy - beautiful color and delicate aroma and flavor.
Being a major green tea production site, Shimada provides visitors with chances to enjoy tea with their five senses: looking at the blanket of tea fields, tasting the different types of local tea and enjoying tea-flavored sweets and dishes.
Spot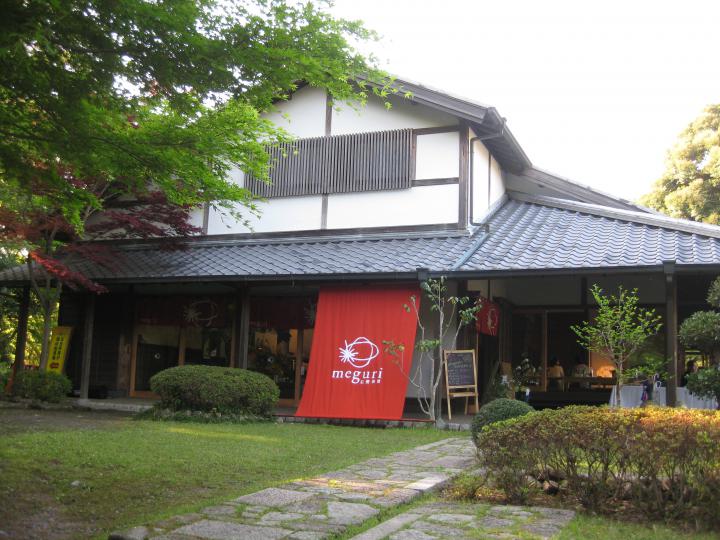 Ishidatami-jaya
This cafe restaurant at the bottom of the Kanayazaka stone-paved path on the Old Tokaido highway offers a lunch menu and sweets made with local ingredients.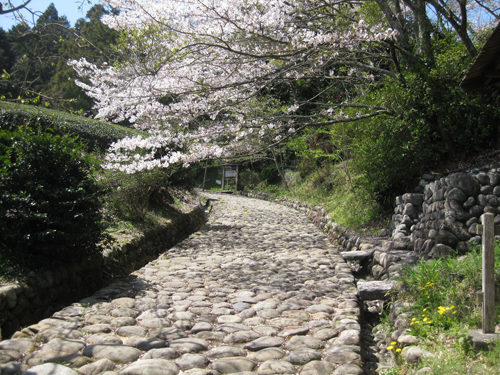 Stone Pavements of the Old Tokaido
The hilly Kanaya and Kikugawa slopes presented challenging climbs for old Tokaido travelers during the Edo period.
A 430-meter-long stretch of stone pavement of the Kanaya slope was restored in 1991 by Kanaya residents.
A 611-meter-long (approx.0.4mile) parts of the old Kikugawa hill road discovered in 2000 is now designated as a prefectural cultural property. The stone pavements were originally built to prevent slipping.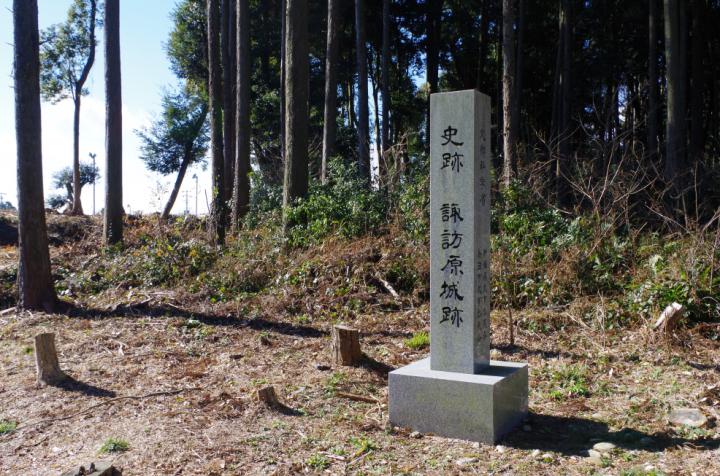 Suwahara Castle Ruins
Takeda Katsuyori built the castle in 1573 to complete the work of his father Shingen.
The fortress is believed to have been constructed on the order of Shingen.
The remaining dry moat and well built by Katsuyori and Ieyasu are designated as national cultural properties.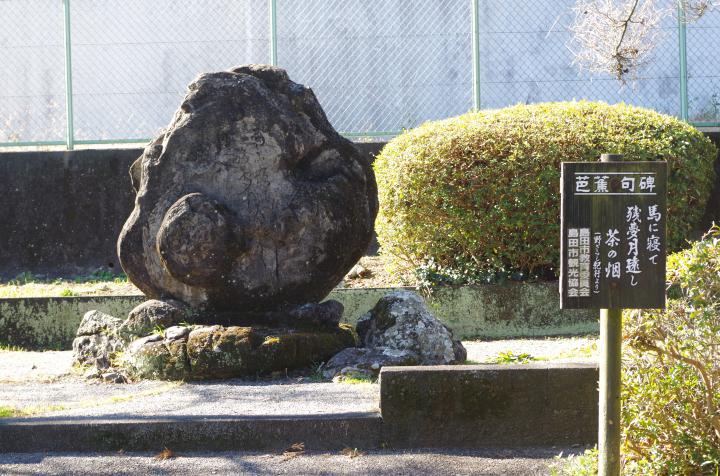 Basho Poem Mounment
Matsuo Basho composed many well-known poems to depict the scenery during his trips along the old Tokaido highway.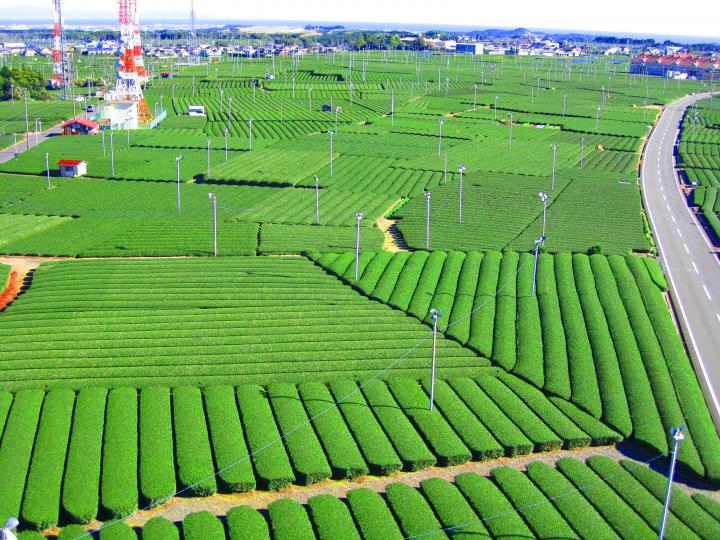 Green Tea Plantations in Makinohara Heights
A vast carpet of green tea fields covers the soil of Makinohara Heights on the western side of the Oi River.
Following the fall of the Shogunate government in the 1860's, this land was developed by former Tokugawa followers and Oi river crossing coolies into Japan's biggest tea plantation area.
The gorgeous view of Mt.Fuji from the plateau is one of the most popular scenes in Shizuoka Prefecture.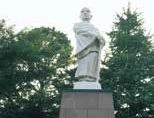 Makinohara Park
This park offers views of the towns of Kanaya and Shimada and the Oi River as well as Mt.Fuji, Suruga Bay, Izu Peninsula and Japan's Southern Alps in the distance.
Growing in clusters on the slope of the park are fawn lilies which are designated as a protected species of the city.
They are best from late March to early April.